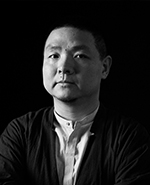 Li Xiangning

Dean of CAUP
lixiangning@tongji.edu.cn
CAUP (College of Architecture and Urban Planning) of Tongji University aims to be universally recognized with a global vision.
CAUP has been paying much attention to architecture, urban and landscape development in China ever since its formal establishment in 1952. It has always kept pace with global development of architecture and urban planning in the new century. CAUP's mission is to get a thorough research of aesthetics, technology and sociology; sustain excellence in teaching new generation of architecture, urban planning and landscape design; contribute efforts to urbanization and sustainable development.
CAUP is supported by four values:
1. Academic and Democratic, expresses the fundamental enterprising spirit to encourage both senior professors and young students to be innovative and diverse while seeking knowledge.
2. Practical Education, promote good combination of research and numerous professional design practices.
3. Energetic and Innovative, develop contemporary strategies, technologies and academic methods.
4. International Cooperation, promote cross-cultural and cross-national understandings of research; stimulate international teaching courses and dual-degree program; establish cooperation relationship with more than 100 universities.
Under the circumstances of global information explosion, CAUP emphasizes "ecological city, green building, heritage conservation and digital design", following basic principle of sustainability.
As a college of multi-discipline in China, CAUP is well equipped and accessible to brilliant faculty and students. It also has attracted professors, architects and students worldwide.
Welcome to CAUP Tongji, the " Archiport"!
COLLEGE INTRODUCTION
Department of Architecture formed in 1952.

College of Architecture and Urban Planning founded in 1986.

250 staff with 69 professors and 80 associate professors.

Around 1260 undergraduate students, 920 graduate students and 508 Ph.D. students.