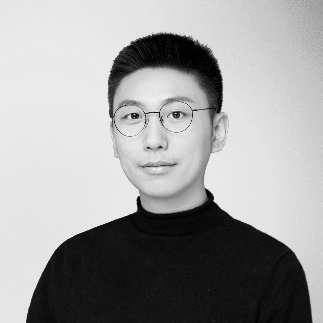 QU Zhang
Assistant Professor
College of Architecture and Urban Planning

Tongji University, Shanghai, China
quzhang@tongji.edu.cn
Research Fields:
Architectural Programming and Post Occupancy Evaluation, Urban Regeneration in Historical Context
Research Profile:
QU Zhang's research focuses on architectural programing and post occupancy evaluation, and urban regeneration in historical context as well. He has published a number of papers in these fields. The research is subsided by the China National Science Foundation-Youth Program. He has published the book Architectural Programming Cooperative Mode: New Design Projects in Historic Contexts (Chinese Version). And He has translated Problem Seeking: An Architectural Programming Primer 5th Edition into Chinese, which is one of the most authoritative textbooks of architectural programming.
As an assistant professor in the College of Architecture and Urban Planning, QU is teaching the architectural programming courses, architectural design studio, and urban design studio (English course) as well.
Qu is a member of the Architectural Programming and Post-Evaluation Committee of the Architectural Society of China (ASC-APPC). He is responsible for international academic contact with other colleges and research institutions.
Grants and Awards:
Grants
Research on Architectural Programming Pre-Evaluation Method Based on BIM Cooperative Analyzing Technology, China National Science Foundation-Youth Program, Principle, 2019-2021.
Design Awards
Shanghai University (Yanchang Campus) Construction and Renovation Design, Architectural -Creation Award of Shanghai Architectural Society, 2nd Prize, 2017
Yushu Tibetan Autonomous Prefecture Administrative Center Design, China Engineering Consulting Association Award, 1st Prize, 2015
The 4th Holcim Awards for Sustainable Construction, Asia-Pacific, Next Generation, 1st Prize, 2014 (International Competition)
Current Courses:
Architectural Programming
Architectural Design Studio
Urban Design Studio (international student course)
Publications:
Books
QU Zhang, Architectural Programming Cooperative Mode: New Design Projects in Historic Contexts [M] (Chinese), Beijing: China Architecture & Building Press, 2021, ISBN: 978-7-112-25947-2
Papers (selected)
- QU Z., ZHUANG W.M., The Logical Theory and Scientific Method of the Problem Seeking in Architectural Programming: A Study on William Pena's Unpublished Note [J] (Chinese). Architectural Journal, 2020(2): 41-45
- QU Z., LU C.,New Constructions in Historical Campus from the Perspective of Architectural Programming: Case Study and Practice [C], Proceedings of 11th International Symposium on Architectural Interchanges in Asia, Japan, 2016
- QU Z., PENG Z., ZHOU Z.R., The Winning Project of 4th Holcim Awards for Sustainable Construction: the Post-Earthquake Reconstruction Design of Xueshan Historic Village, World Architecture [J] (Chinese) , 2015(6): 135-137