On March 19th, 2018, Amale Andraos, Dean of the School of Architecture, Planning and Preservation (GSAPP) of Columbia University, the founder of WORKac visited the College of Architecture and Urban Planning of Tongji University. Prof. Li Zhenyu, Dean of CAUP, Professor Li Xiangning, Deputy Dean of CAUP, and Professor Cai Yongjie, Dean of the Department of Architecture met Dean Andraos at college C1 conference room.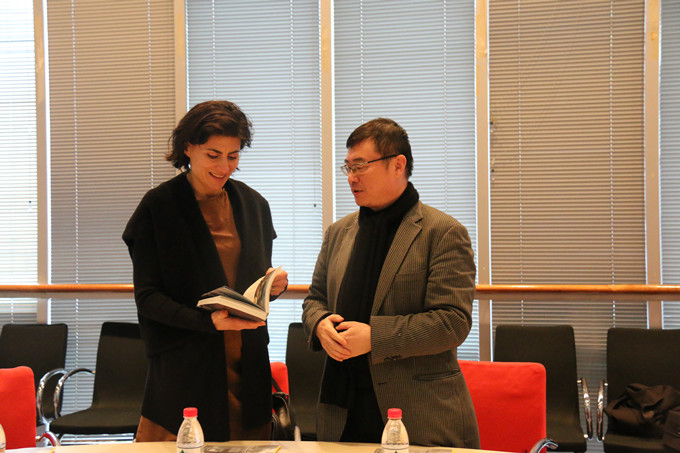 Dean Li Zhenyu expressed his warm welcome to Amale Andraos. He introducesd international education characteristics of CAUP and main academic activities in the near future to the guest. He also hopes that both parties will strengthen exchanges and cooperation. Dean Andraos thanked Dean Li for his warm hospitality and expresses her belief that there are broad prospects for future cooperation between two best architecture schools.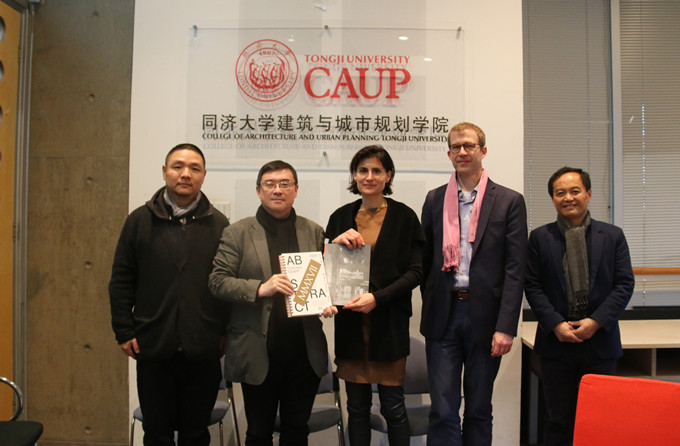 After the meeting, Amale Andraos gave a public lecture entitled "We'll Get There When We Cross That Bridge" in the Bell Hall lecture hall. She introduced Tongji students the last fifteen years Cooperation with Dan Wood and their representative architecture practices.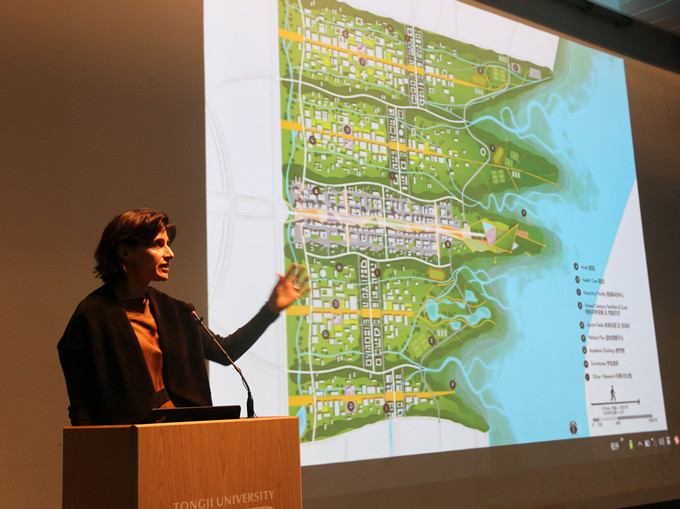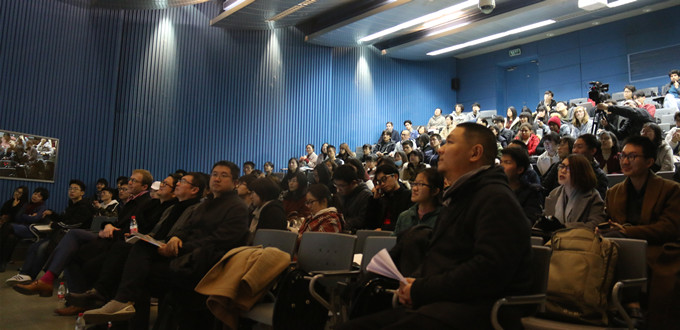 Amale Andraos is the Dean of Columbia University's Graduate School of Architecture, Planning and Preservation. Andraos has previously taught at numerous institutions including Princeton, Harvard, the University of Pennsylvania, and the American University in Beirut. WORKac was founded in 2003 by principals Amale Andraos and Dan Wood. Together, Andraos and Wood lead the 25-person New York based firm. WORKac was named the #1 design firm in the US by Architect Magazine in 2016 and was the 2015 AIA NYS Firm of the Year.