On Jan. 10th 2018, Dr. Philip Ursprung, Professor of the History of Art and Architecture, Dean of Department of Architecture (D-ARCH) ETH Zürich, visited College of Architecture and Urban Planning, Tongji University for his first time. Dean Prof. Li Zhenyu, Deputy Dean Prof. Li Xiangning, Director of Architecture Department, Prof. Cai Yongjie and several faculties from World Architectural History and Theory research team attended the meeting.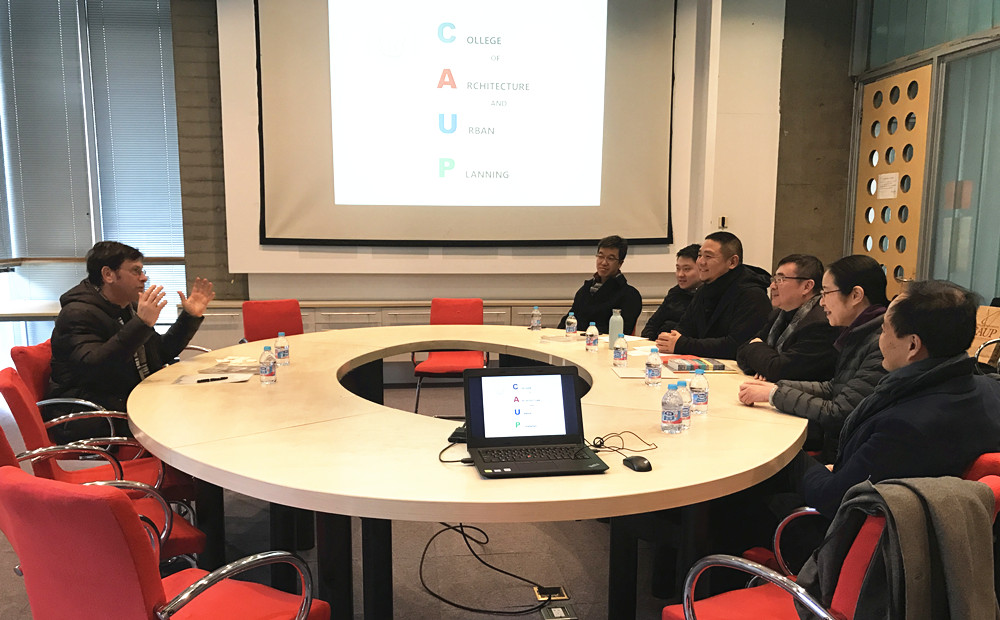 Prof. Li Zhenyu introduced the characteristics of CAUP, "opening-up", "all-embracing", "diversity", "pursuing excellence", and the achievements in the last 65 years that the college has made to Chinese modern architecture development as well as its contribution to architecture education in China.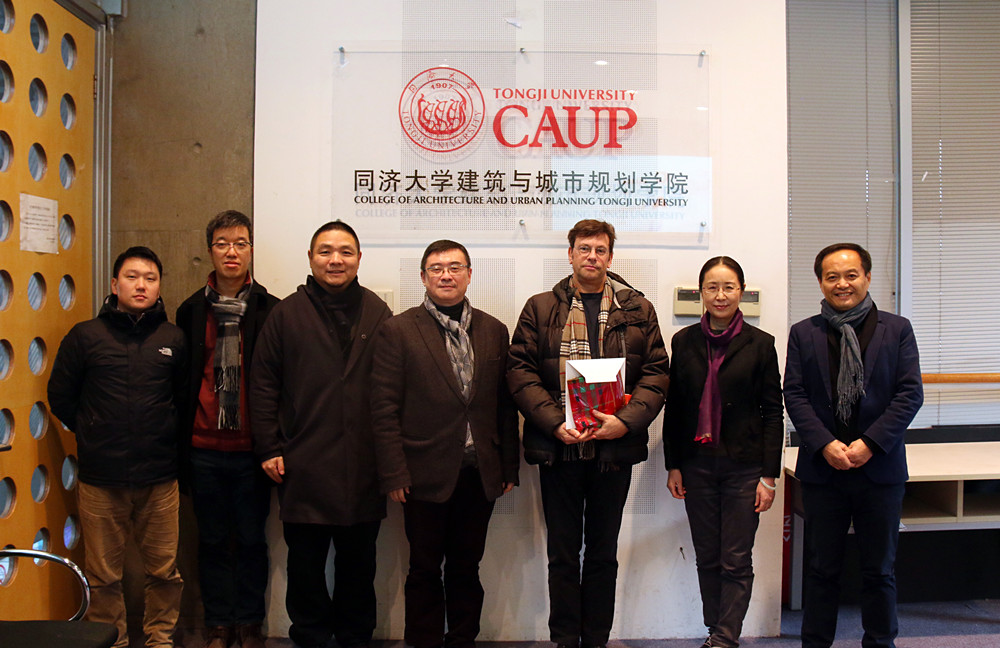 Prof. Ursprung highly affirmed our international reputation and historical achievements, and introduced the teaching and research focus of the Department of Architecture (D-ARCH) ETH Zürich and its developments and changes in organizational structure in recent years. He proposed to strengthen exchanges with Tongji University in his terms of office. Both two sides have reached a number of preliminary cooperation intentions during the meeting.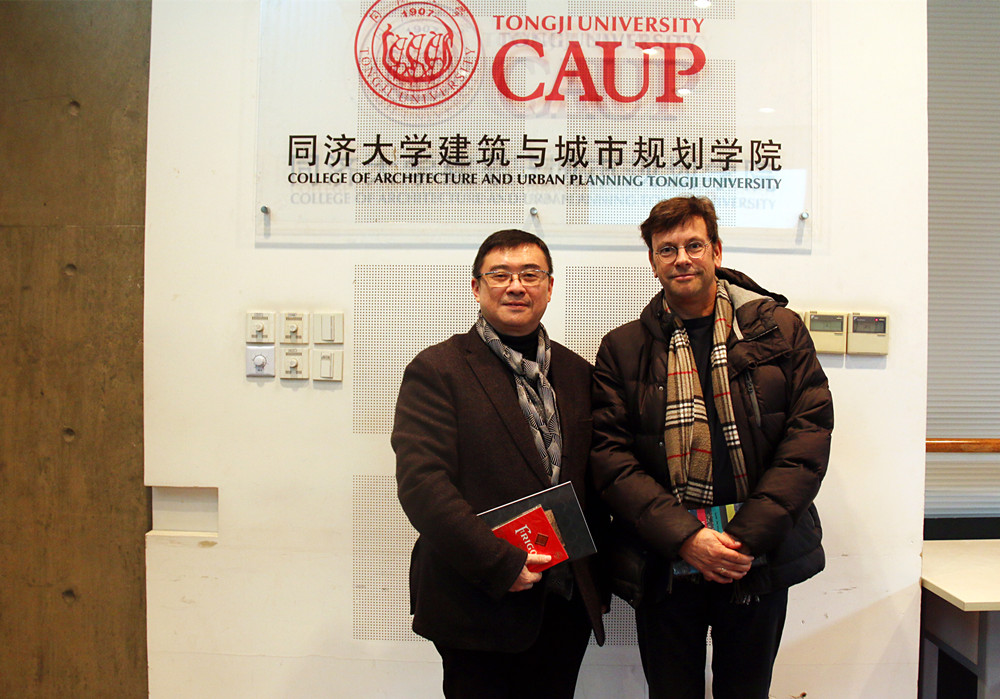 After the talks, guided by Prof. Li Xiangning, Professor Ursprung visited students work exhibition, Digital Technology Laboratory and College Archive and Museum, and other teaching space and research facilities.