Shanghai Curators Lab (SCL)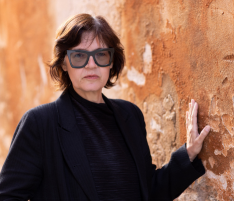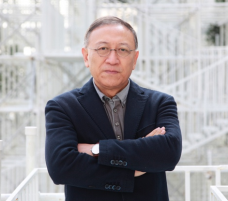 Lead Professors of Shanghai Curators Lab 3: Ute Meta Bauer (left) and Yongwoo Lee (right)
Shanghai Curators Lab 3
September 21 – October 19, 2023
https://caup.tongji.edu.cn/caupen
Application deadline: July 31, 2023
Shanghai Curators Lab (SCL) is a platform for in-depth research and redefinition of the implications for today's explosively expanded knowledge, information, and technology, as well as for nurturing young cultural producers in an era of complex crisis. Curators here are not only visual arts exhibition makers in the narrow sense of the past, but also comprehensive researchers for discourses such as climate justice, food, and health that play important roles in the quality of human life, including architecture, design, big data, writings, and ideas.
Shanghai Curators Lab 3 (SCL3) is organized by the College of Architecture and Urban Planning (CAUP) at Tongji University, co-organized by Tongji Architectural Design (Group), and supported by Shanghai Horizon Art Foundation, with the duration from September 21 to October 19, 2023.
Shanghai Curators Lab was founded in 2018 and held two editions before a suspension due to the pandemic. Resuming in 2023, Shanghai Curators Lab 3 will be dedicated to discussing and presenting how art, architecture, and design nourish and regenerate the city, and bring qualitative change to the lives of citizens. This lab, which studies and reconstructs the aesthetic amalgam of the city and its residents, is open to early-career practitioners and researchers with various backgrounds who are interested in visual culture and urban regeneration.
As an intensive residency program, SCL3 conducts informative lectures, discursive forums and interactive site visits by involving 25 experts from multi-disciplinary fields. These include artists, architects, designers, poets, philosophers, urban planners, curators, gallery management and auction experts, marketing and PR specialists, big data innovators, AI coordinators, ecologists, NGO operators, cultural foundation managers, and citizens of Shanghai. During the SCL3, participating curators are expected to submit and present their project proposals in groups with the theme of 'Urban Regeneration through Art and Architecture'. And the selected proposal will be realized with support in the following year. SCL3's research partners include Tongji Architectural Design (Group), and Shanghai Urban Space Art Season (SUSAS).
The lead professors for 2023 Shanghai Curator Lab 3 are internationally renowned scholars and curators, Prof. Yongwoo Lee from Tongji University, China, partly joined by Professor Ute Meta Bauer from Nanyang Technological University, Singapore. Previous lead professors of SCL include Carolyn Christov-Bakargiev (Director, Castello di Rivoli Museum of Contemporary Art, Turin) in 2018, and Till Fellrath and Sam Bardaouil (curator duo Art Reoriented, now Directors of Hamburger Bahnhof) in 2019.
Yongwoo Lee was the director of the Shanghai Himalayas Museum and President of the International Biennial Association. He served as the founding artistic director of the Gwangju Biennale and the Shanghai Project. He was the curator of Dansaekhwa and Times Reimagined, collateral events at the 56th and 59th Venice Biennale. He is currently a professor at the Tongji University, Shanghai.
Ute Meta Bauer was the co-curator for the Documenta 11 in 2002, curator for the Singapore Pavilion at the 59th Venice Biennale in 2022. And she is the Artistic Director of the Diriyah Contemporary Art Biennale in Saudi Arabia in 2024. She was a professor at MIT, dean of the Royal College of Art in the UK, and is currently a professor at the Nanyang Technological University, Singapore.
Curators under the age of 30 who are interested in participating SCL3 should submit their self-introduction letter, motivation for participation, and resume by e-mail before July 31. The finalists will be notified by August 20. SCL provides accommodation for participating curators and waives tuition fees. Flights from home countries to Shanghai, meals, other living costs, and visa applications (if necessary) are to be borne by participating curators.
For application and enquiry: shanghaicuratorslab@gmail.com
About College of Architecture and Urban Planning (CAUP), Tongji University
Being one of China's most influential educational institutions with the most extensive programs among its peers, and the largest body of postgraduate students in the world, CAUP is recognized as an international academic center of global impact. CAUP is one of the first colleges in China to initiate programs of architecture, urban planning, historic building preservation, landscape studies, and industrial design, and still keeps its leading role in multi-disciplines.