At the invitation of Prof. ZHENG Shiling, a member of the Chinese Academy of Sciences, Prof. Alan Plattus from the Yale School of Architecture (YSOA) visited our college from April 12-17, 2019. Prof. Plattus has been dedicated to the China Studio of YSOA since 1998 in cooperation with the College of Architecture and Urban Planning (CAUP) of Tongji University. He has served as the project coordinator for 15 years and is the current director of PhD Programme of YSOA.
On April 15th, LI Zhenyu, Dean of CAUP, LI Xiangning, Deputy Dean of CAUP, OUYANG Ling, CPC Secretary of the School of Architecture and Engineering of Jinggangshan University, Prof. HUA Xiahong, Assistant Prof. LIU Kan, and WANG Yan from CAUP International Cooperation Office, met with Prof. Plattus in the C1 meeting room. Dean LI first extended warm welcome to the foreign guest and briefed on the general information of the CAUP. Following this, Prof. Alan Plattus introduced the latest development of the YSOA. The two sides had an extensive discussion on the current communications between the two colleges, and expressed the wish to further expand the college exchanges and cooperation in research, publishing, exhibition and personnel training.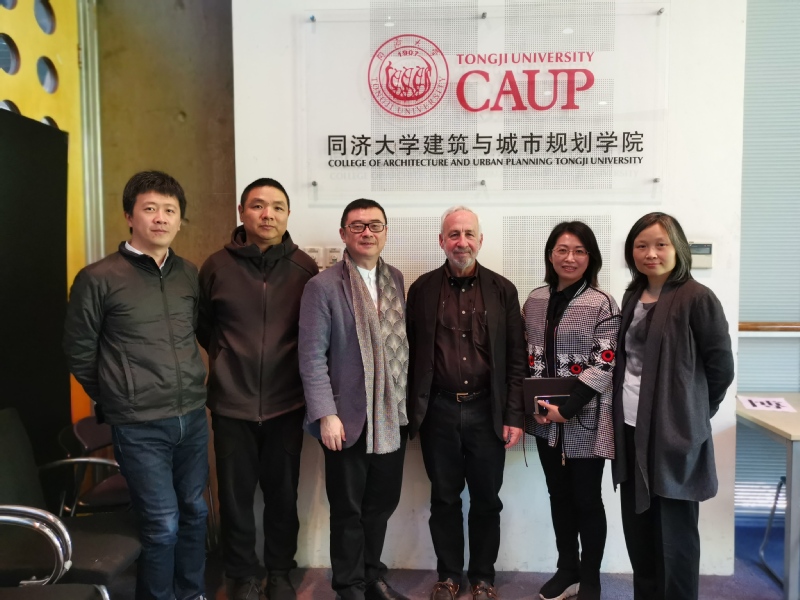 Then, Prof. ZHENG Shiling, Prof. CHEN Yi and Prof. Plattus exchanged ideas for the introduction of the English work Evolution of Shanghai Architecture in Modern Times (Second Edition) by Yale University Press.
In the evening, Prof. Alan Plattus gave a lecture on "Mind the Gap: New Strategies for Civic Space" in the D3 lecture hall which was fully packed. The lecture was hosted by Prof. HUA Xiahong, which had brought teachers and students into a heated discussion afterwards.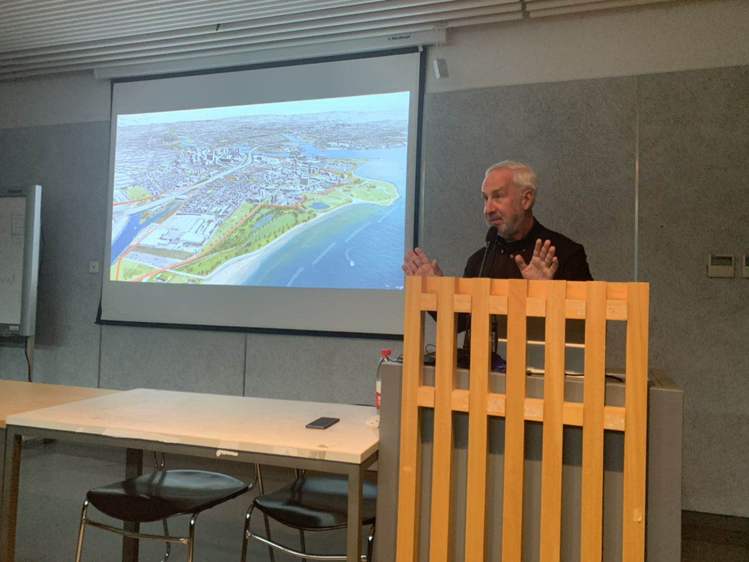 On April 13-14, Prof. Alan Plattus also participated in the English course "An Introductory Course on the Studies of Chinese Modern Architecture: Paradigms and Themes" by HUA Xiahong, WANG Kai, and LIU Yan, and then visited the rural regeneration practice in Songyang Town, Zhejiang Province.