On 17th September, Prof. Paul Boehm, dean of faculty of architecture, Porf. Jochen Siegemund, director of architectural research, Dr. Elisabeth Holuscha, director of International Affairs, visited CAUP, Tongji University.
Dean Prof. LI Zhenyu gave a welcome meeting. Both sides introduced each other and look forward to further collaboration opportunity. Other Attendees are Professor QU Cuising and Deputy Director of International Cooperation office Ms. Li Wei.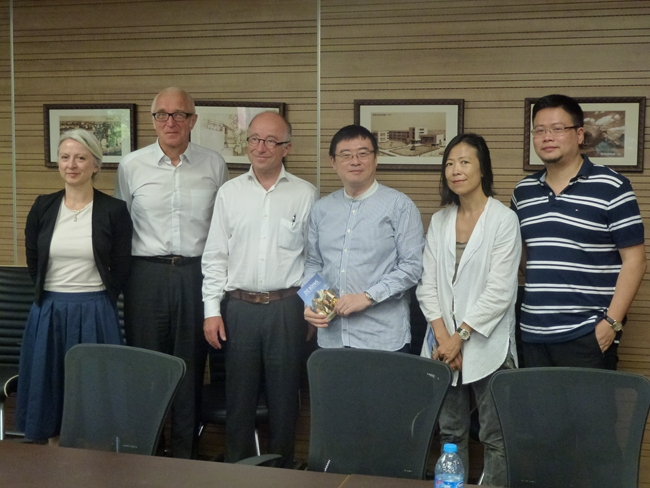 Dean Prof. Paul Boehm is from the famous Architects family in Germany. His Father Gottfried Boehm won the Pritzker Prize in 1986, and is the only German architect who won the highest architecture prize world-wide. All three sons of Gottfried Boehm including Dean Prof. Paul Boehm are becoming famous architects in Germany.