The spread of the pandemic has impact globally and changed the forms of student mobility this year. In respond to the current situation, Tongji University's crisis management team has made the decision to implement online teaching for students who are unable to present on campus. This September, 52 new students were admitted to College of Architecture and Urban Planning, (CAUP), including 27 double-degree students and 25 non-degree exchange students. In cooperate with our university's strategy, staff members from CAUP's international corporate office organized an online orientation session to welcome those new students for the very first time.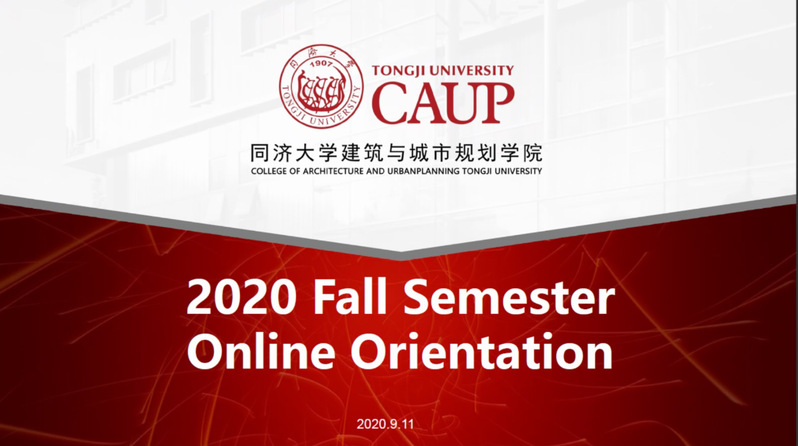 The online orientation started on 3 pm on September 11th, 2020, students from Italy, Germany, France, Port, and United States gathered together and met at VOOV online meeting room. Student counselor, Ms. Dong Bijing, hosted this online orientation. After a short self-introduction, she briefly talked about the schedules of online classes. The online teaching could be affected by time differences, technical issues and potential communication issues; however, our staff members here at CAUP's incorporate office are ready to support our students through various tools, such as Wechat and email.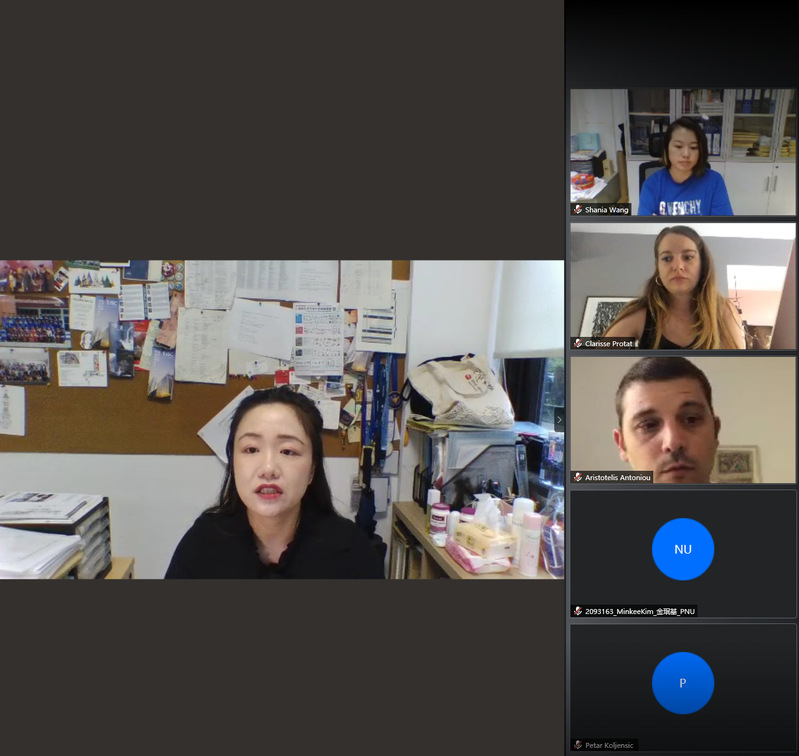 Followed with Ms. Dong's introduction, on behalf of all other faculty and staff members from CAUP, Ms. Li Wei, director of international cooperate office warmly welcomed new students. She encouraged them to stay positive and prepare for a busy semester.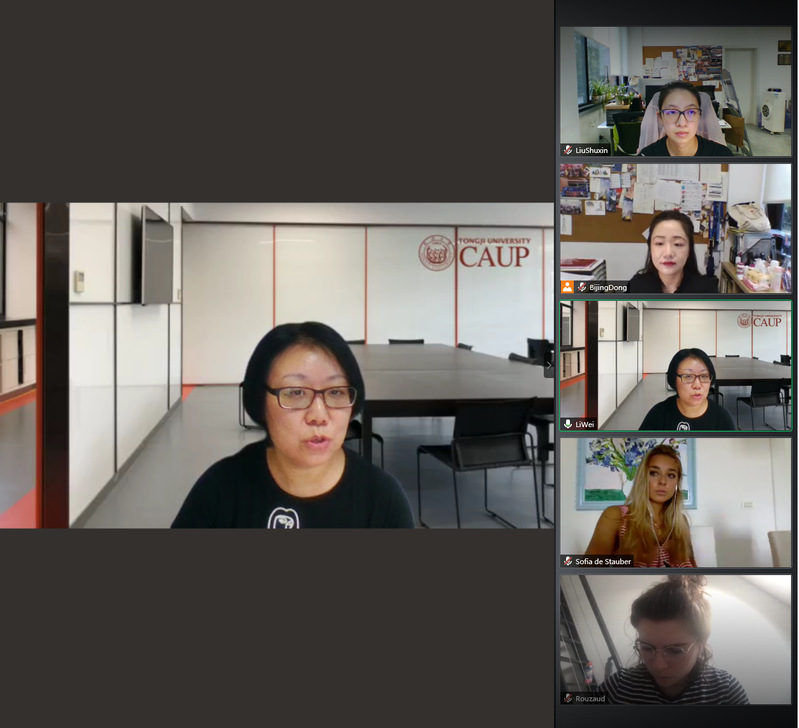 Ms. Wang Yan, who is in charge of the online course registration, further explained the requirements and types of online courses that are available this semester. Ms. Liu Shuxin, who is in charge of the non-degree exchange programs, answered few questions that students' concerned about. Students who attend this online orientation introduced themselves at the Q&A section, and looking forward to start their exchange study at Shanghai in a near feature. A group photo was taken at the very last as an end of this online orientation.